Landscape Services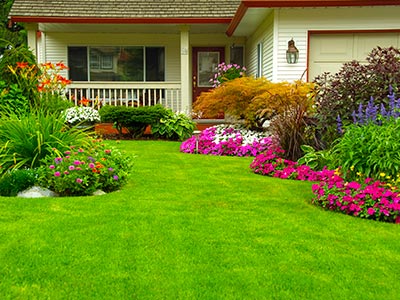 Every client and their idea is unique to us. Stoneridge Hardscapes LLC specializes in designing, creating beautiful landscape designs that are eccentric, long-lasting, and add meaning along with functionality to your outdoors. With years of industry experience, there is no landscaping project that is too complex or too small for us. If you have a vision, we have the expertise and resources to transform them into a reality you can cherish. Read More About Landscape Designs »

We have been in this industry for numerous years and provide high-quality solutions to our residential and commercial clients. We understand that our clients want high-grade services and convenience and offer a range of services under a single roof. Here is a detailed look at the comprehensive services we offer:


Landscape Designs
As skilled and experienced landscapers, we know that the basis of any successful landscape project is its design and planning. We focus on this one aspect before moving onto any other stage of the project. Our team of landscape designers has created the most stunning landscape concepts on residential and commercial properties in and around Greensboro. Although we have extensive expertise in landscape design, we always keep our clients' requirements in view before coming up with plans to enhance your outdoor spaces' functionality, aesthetics, and value. We create balanced spaces, in line with your needs and recommend the best materials and products. Read More About Landscape Designs »


Landscape Renovations
Just as we renovate the interior areas of our home, sprucing up the outdoor spaces can also increase the functionality and value of your property. As skilled landscapers, we provide new landscape design and installation solutions. However, we also offer customized landscape renovation solutions to our residential and commercial clients. We work with you to understand which features and elements you want to change or add to your landscape and create the perfect plans and layouts for these areas or structures. We use our creativity to design outdoor features to complement the existing ones, creating a cohesive outdoor space. Read More About Landscape Renovations »


Landscape Drainage
Many different features and elements go into creating a well-balanced landscape. However, if you want your landscape to be sustainable and the plantings to be healthy, you also need the right landscape drainage system. Whenever we design landscapes for our clients, we focus on installing appropriate drainage solutions. Depending on the property's layout, the types of hardscaping and softscaping features we install include French drains, channel drains, dry creeks, swales, and other drainage systems. Apart from using the right kind of drainage installations, we also carry out leveling and grading before starting with this job. This ground prep helps create stable space for efficient drainage system function. Read More About Landscape Drainage »


Lawn Maintenance
Once you get your lawn installed, you also need to maintain it perfectly. Regardless of whether you have a compact or expansive lawn area, the grass would need regular moving trimming. The soil would need to be aerated, fertilized, and refreshed at regular intervals. Pest control is another essential aspect of lawn maintenance that we focus on. As an experienced landscaping company, we know that there are different grasses with varying growth rates. They also need specific types of fertilizers to keep them healthy and thriving. W provide high-quality lawn maintenance solutions creating customized contracts to suit your requirements. Read More About Lawn Maintenance »


Stone Masonry
Hardscapes on your property play a vital role in your landscape's overall stability, resilience, and longevity. Stone masonry is integral to most residential and commercial outdoor spaces. When we handle landscape design and installation projects for our clients, we also offer the best custom stone masonry solutions. As part of these services, we design and plan various stone and concrete structures such as retaining walls, boundary walls, curbing, edging, etc. We have skilled and experienced stonemasons that can handle all types of hardscape installation requirements to your expectations. We use high-grade stone and concrete products to create stable masonry structures. Read More About Stone Masonry »


Paver Installation
The outdoor spaces of your property are constantly exposed to the elements, making them vulnerable to premature wear and tear. One of the best ways to mitigate these problems is to use resilient outdoor grade materials for patios and decks, walkways, pathways driveways, etc. We provide high-quality paver installations solutions and handle these jobs as part of our overall landscape design and installation projects. If you need existing concrete areas paved, we can manage that job for you as well. There are different types of paver stones available, and you can choose from materials such as concrete brick and natural stone. Read More About Paver Installation »


Irrigation System
Every landscape needs a well-planned irrigation system to keep the plants, grass, and trees alive and healthy. When we handle any landscape design and installation project, we include suitable irrigation features in it. These installations could range from automatic sprinkler systems and drip irrigation systems to soaker hoses and more. Our experts assess the types of plants, shrubs, grasses, and trees you have before recommending the best irrigation products. We also handle irrigation system upgrades and replacements if you need to revamp the existing installations on your property. Read More About Irrigation Systems »


Fertilization & Weed Control
You need to consider various aspects to ensure your landscape's overall sustainability. The right kind of fertilizers applied at specific intervals help ensure that your grass, shrubs, plants, and trees grow healthy and remain resilient. As skilled and experienced landscapers, we have the knowledge and expertise to provide our residential and commercial clients with high-quality customized fertilization services. We apply fertilizers at specific intervals and offer these services as part of our broader landscape maintenance plans. As part of our overall landscape maintenance solutions, we provide high-quality weed control services. Different types of weeds also require specific types of weed control products. As part of these services, we use the best pre-emergent and post-emergent weed control applications, maintain the required schedule, making sure that your landscape is weed-free. Read More About Fertilization & Weed Control »


Ground Cover
If you like having a lawn on your property but feel it requires too much maintenance and consumes a significant amount of water, groundcover might be a good option for you. We provide high-grade ground cover installations to residential and commercial clients. There are different groundcover types, and we help you select something that suits your landscape's needs and fits your budget. Our experts will provide you all the information you need regarding these plants and where you can install them for the best effect. We source all the ground cover from reliable local nurseries so you can be sure it will be weed and infestation-free. Read More About Ground Cover »

Regardless of how big or small your landscape is, it needs proper attention and care to keep it functional, resilient, and thriving. As an experienced company in this field, we have the expertise, knowledge, and resources to provide you with high-quality landscaping solutions at cost-effective pricing. For additional information about these or our other services, please call Stone Ridge Landscaping at 706-817-1186. You can send us your queries through this Online Form, and one of our experts will contact you shortly to discuss your requirements and start on your project.
We Provide Services to the Following Cities, Towns and Surrounding Regions of GA: